Pain along the back or spine due to a condition or injury
There are many types and causes of back and spinal pain which can vary from person to person. It can cause symptoms from aching muscles to nerve pain and sciatica, to lack of mobility and more. The pain can occur anywhere on the back or spine and can radiate elsewhere it. It can range from mild to severe depending on the specific condition or injury. 
Possible Causes of Back Pain
Back pain can greatly affect daily life and should be evaluated immediately if you experience consistent pain, had an injury or are having trouble moving. Since there are many different causes and conditions surrounding back pain, it is important to get it evaluated and treated promptly.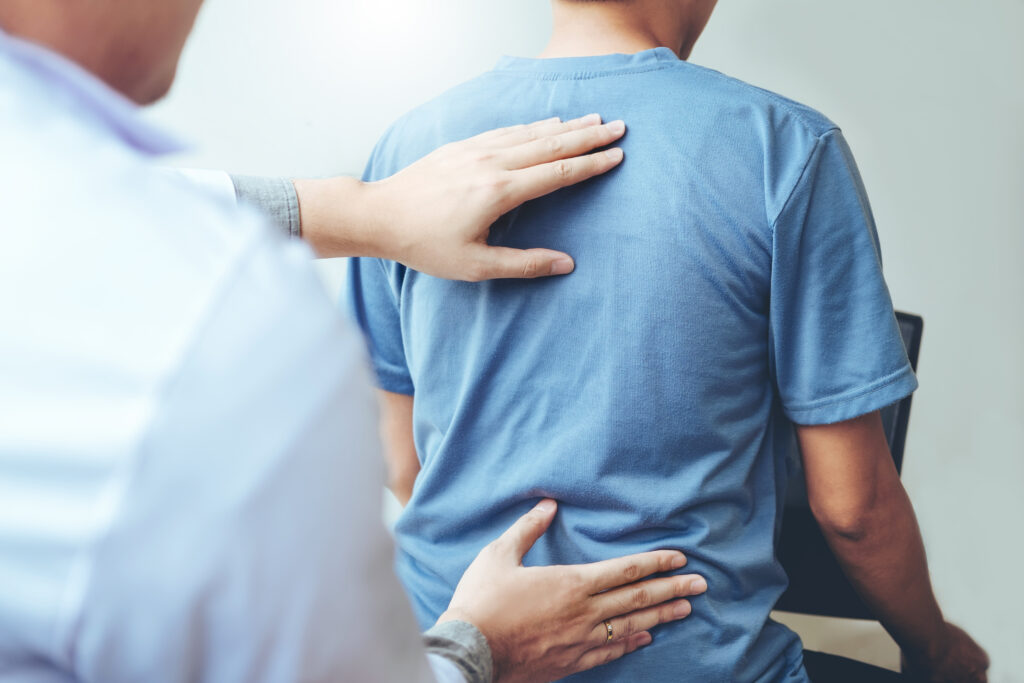 The various treatment options we currently offer for Back Pain Conditions.
If you think you may be experiencing symptoms of back pain make an appointment to be evaluated today.