A Chronic Headache Disorder
Migraines are a type of headache disorder that can cause severe throbbing pain – typically on one side of the head.  Oftentimes, migraines are accompanied by symptoms such as nausea, aura (visual disturbances), vomiting, sensitivity to light and to sound. 
Migraine attacks can last from 4 to 72 hours/several days if they are left untreated. Depending on the person, they can occur regularly or every once in a while. Some people may also experience pain on both sides of the head with other associated symptoms. 
Possible Causes of Migraines
If you regularly experience head aches with migraine symptoms, keep a log of your attacks and your specific symptoms.
Migraines often go undiagnosed or untreated, so it is important to see a doctor if you feel you may be experiencing migraines.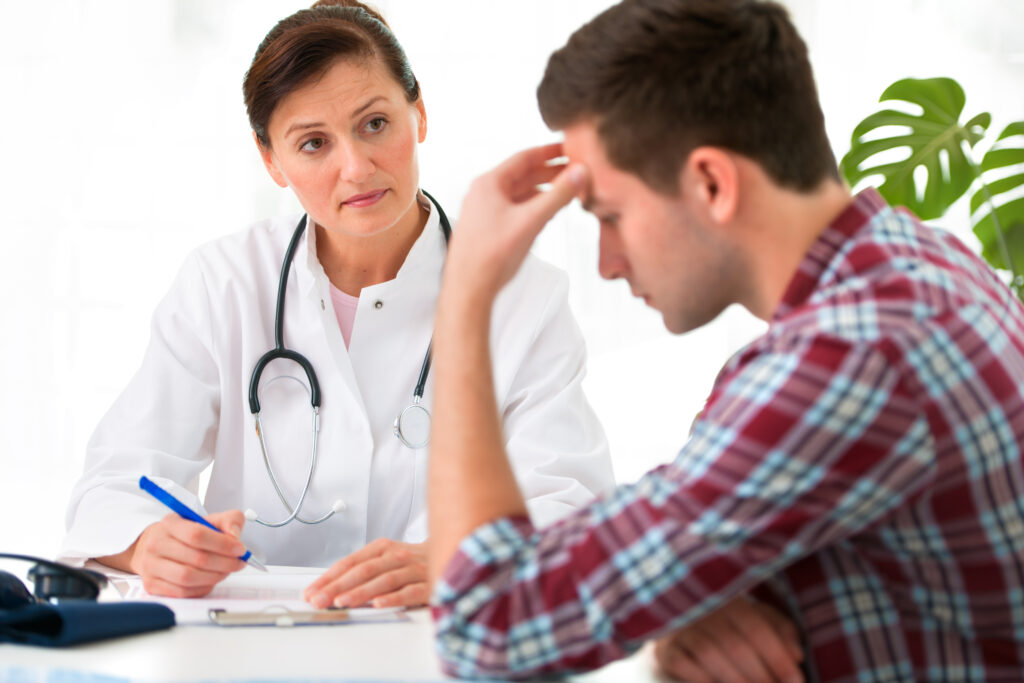 The various treatment options we currently offer for Migraine Disorders.
If you think you may be experiencing symptoms of Migraines, make an appointment to be evaluated today.